Full Name: Nicholas Edward 'Ned' Fogarty
Address: 15 Findlater Place, off Sackville (now O'Connell) Street
Unit: F Coy, 2nd Battalion, Dublin Brigade.
Born: 25 September 1899 at 1 Upper Mounttown, Kingstown (now Dun Laoghaire), Co Dublin.
Parents: Laurence Fogarty (a Greengrocer) & Mary Agnes (Originally Cooney).
Siblings: Laurence, Abigail Mary, Hannah, Kathleen Josephine, William Peter and Gerard.
Military Service: After the War of Independence he was a 2nd Lieutenant in National Army during Civil War. Later a Captain with the Air Service at Baldonnel during the time Charlie Dalton was Adjutant.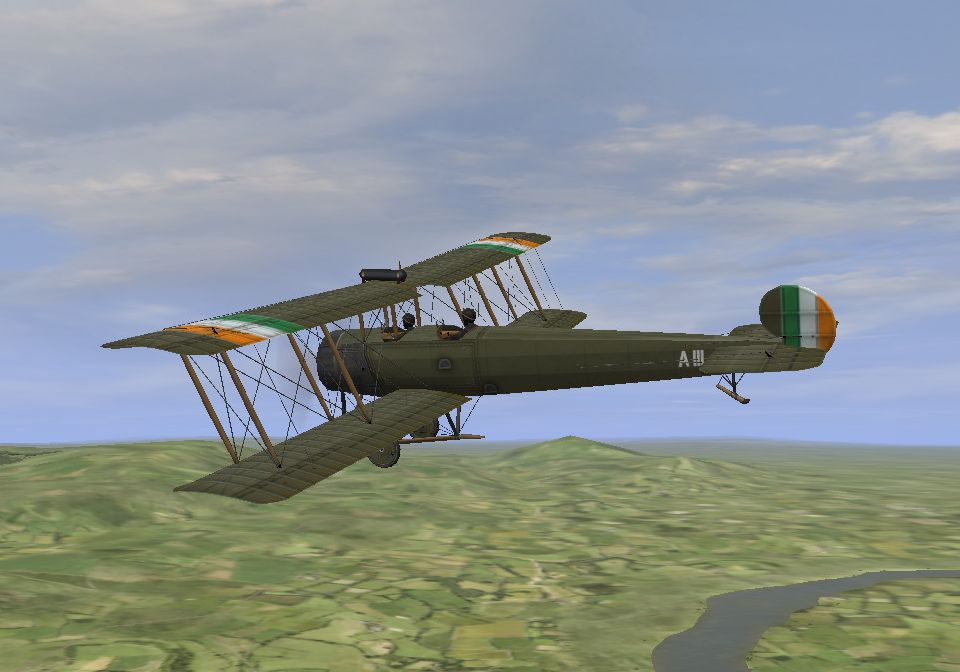 Ned was one of the first to qualify to fly the Avro 504K biplane, about October 1922. The Air Service had six of them.
Fogarty served with the founders of the Aer Chor including Maj. Gen. William J. 'Joe' McSweeney and Col. James Fitzmaurice, famed for the first east-west transatlantic flight on the Bremen, a Junkers W33, from Baldonnel to Greenly Island, Labrador, Canada in 1928.
Personal Life: Ned married Kathleen Kavanagh from Portobello on 4 March 1924 in St Kevin's Church, Harrington Street. He died aged 79 on 24 April 1980, a retired Captain of the Air Corps late of Castle Drive and Tritonville Avenue, Sandymount, Dublin. Survived by his widow, sons and daughters. Buried in Mount Jerome Cemetery.
Remarks: He provided a military pension reference for Nicholas Ward (24SP10113).
Interestingly, Ned's brother Laurence was among the anti-Treaty fighters captured in Dublin on 4 July. He was lodged in Mountjoy Prison and presumably interned later.
Descendants/Relatives: No names known.